On Sale Now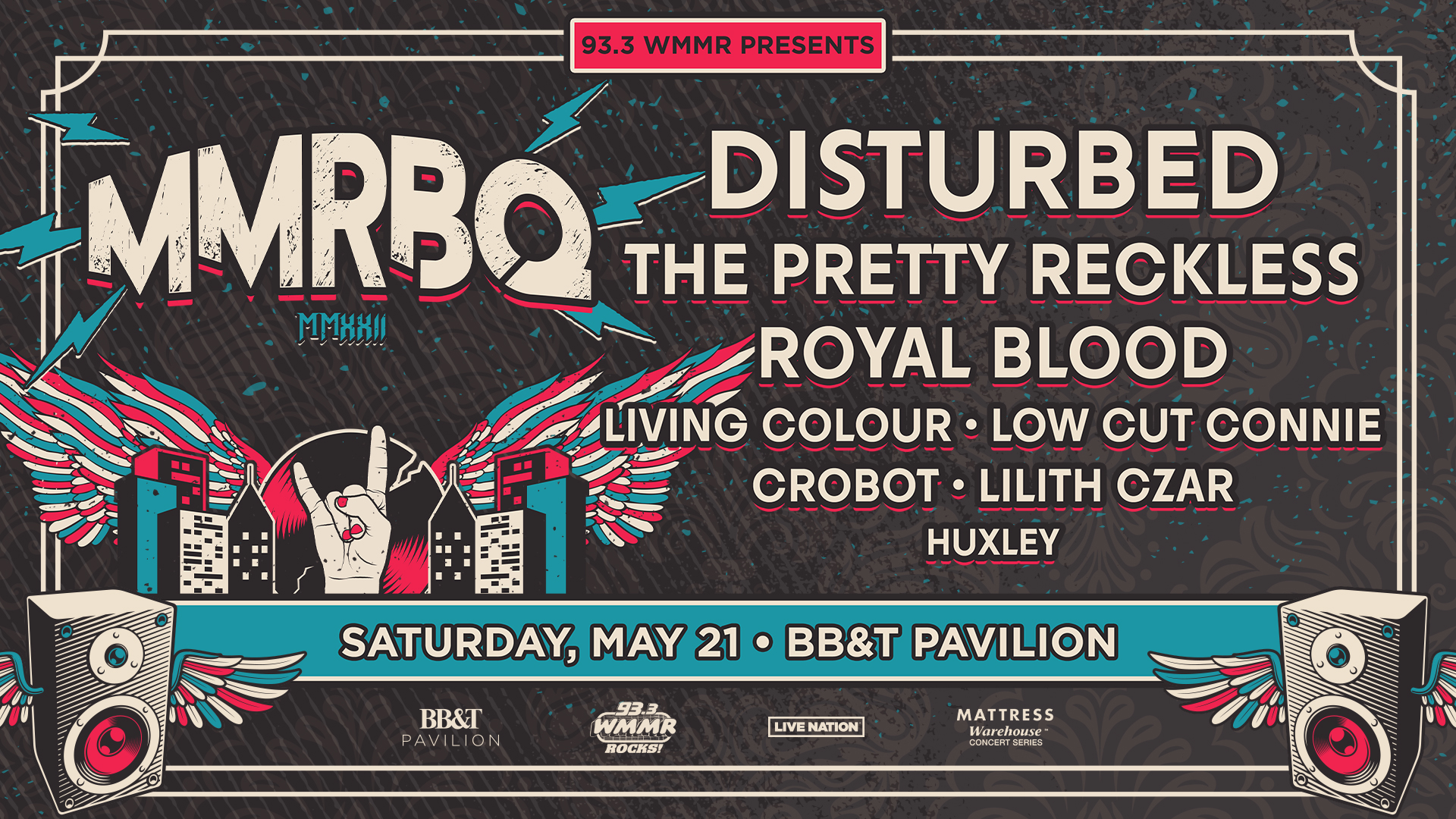 MMRBQ 2022: Disturbed The Pretty Reckless, Royal Blood, Living Colour, Low Cut Connie, Crobot,  Lilith Czar,  Jaxon's Local Shots Artist: Huxley @ BB&T Pavilion 5/21
Chris Stapleton @ Etess Arena – Hard Rock AC 4/8 & 4/9.
Mastodon and Opeth @The Met 4/26
Sevendust @ TLA 5/11
Dying Fetus @ TLA 6/4
The Line-up announced for Peach Music Festival @ Montage Mountain 6/30 – 7/3.Tickets already on sale. Trey Anastasio Band,  The Black Crowes, Billy Strings and Joe Russo's Almost Dead, Goose, the Revivalists, Pigeons Playing Ping Pong, G. Love & the Juice, The Word, Jason Bonham's Led Zeppelin, The Wailers, Funk You, Muskrat Lightning and many more.
Shows This Weekend
Friday
Friday & Saturday
Tammy Pescatelli @ Helium (on P&S Yesterday)
Punkie Johnson @ Punchline (on P&S Today)
Joe Russo's Almost Dead @ The Fillmore
Saturday
Boyz II Men @ The Met
The Floozies @ Brooklyn Bowl
Sunday
Billie Eilish @ Wells Fargo Center
What's Going on in the Movies?
New This Week:
Death on the Nile (PG-13): Kenneth Branagh, Annette Bening, Russell Brand, and Gal Gadot
Blacklight ( R ): Liam Neeson, Aidan Quinn
Marry Me (PG-13): Owen Wilson, Jennifer Lopez
Still In Theatres:
Jackass Forever ( R ): Johnny Knoxville, Steve-O, Chris Pontius, Jeff Tremaine, Jason 'Wee Man' Acuña, Ehren McGhehey, Dave England, Preston Lacy, Chris Raab
Moonfall ( PG-13 ): Halle Berry, Patrick Wilson, John Bradley, Michael Peña, Donald Sutherland
The Wolf and The Lion ( R ): Molly Kunz
Sundown ( R ): Tim Roth, Charlotte Gainsbourg, Samuel Bottomley, Albertine Kotting McMillan
What's Happening at MMR?
Happening Around Town:
Through February 20
Michelangelo's Sistine Chapel: The Exhibition
Through February 26
Through February 27
Vintner Wonderland, Renault Winery
Through March 6
Blue Cross Riverrink Winterfest
Through March 27
Winter Wonder at Longwood Gardens
Indoor Mini Golf at Linvilla Orchards
Through April 3
Through April 17
Invisible World of Water, Academy of Natural Sciences
Through May 8
Through October 2022
Magical Fantasy at The Navy Yard
Things Happening This Weekend
FRIDAY, SATURDAY, & SUNDAY
FRIDAY February 11
FRIDAY and SATURDAY
SATURDAY February 12
SUNDAY February 13
Sports Up!
Friday
SIXERS HOME vs Oklahoma City Thunder @ 7pm
Saturday
FLYERS AWAY vs Detroit Red Wings @ 12pm
SIXERS HOME vs Cleveland Cavaliers @ 7:30pm
Sunday
WINGS AWAY vs Halifax Thunderbirds @ 1pm
SUPERBOWL LVI Cincinnati Bengals vs Los Angeles Rams in LA at 6:30pm