On Sale Now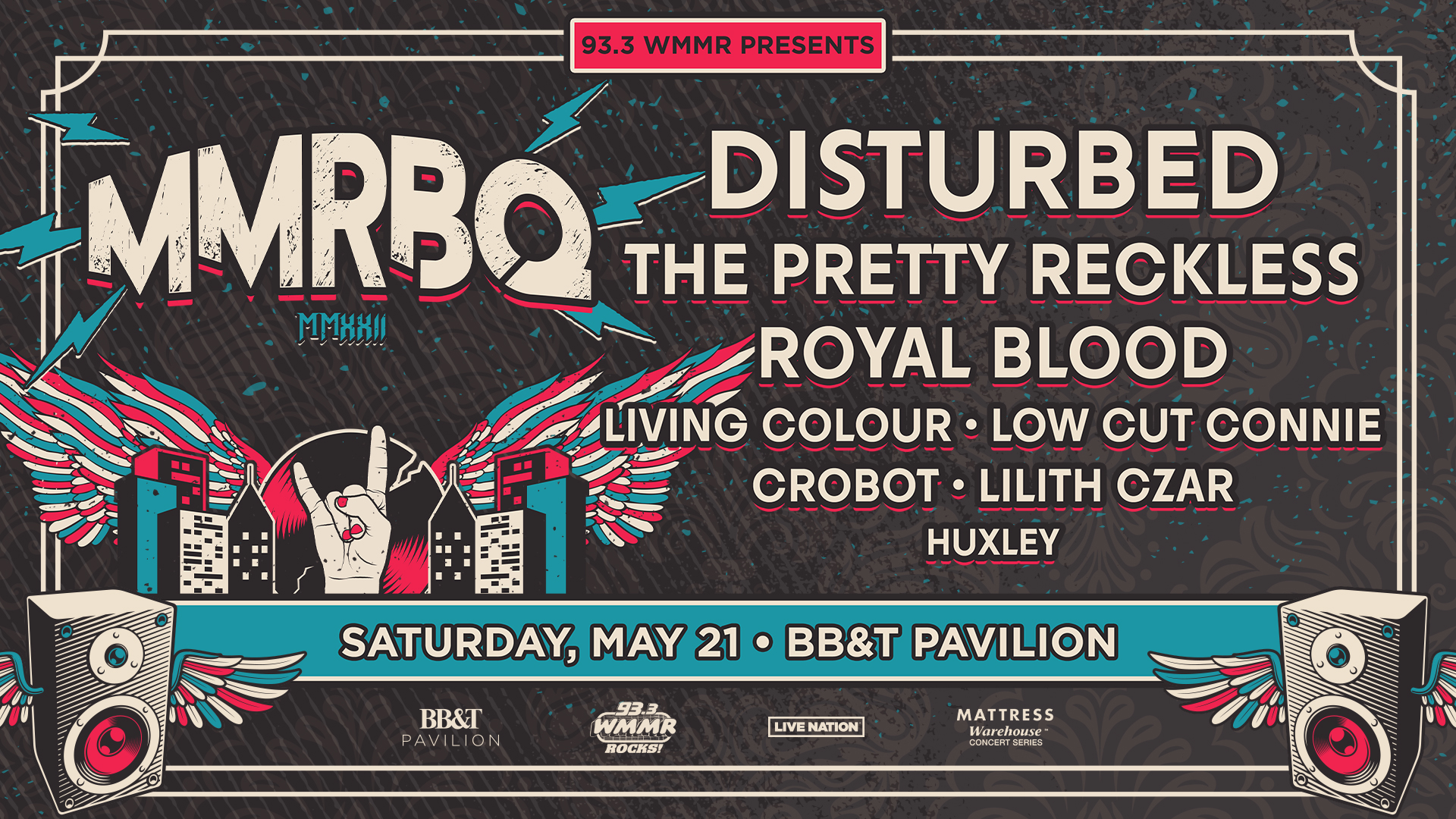 MMRBQ 2022: Disturbed The Pretty Reckless, Royal Blood, Living Colour, Low Cut Connie, Crobot,  Lilith Czar,  Jaxon's Local Shots Artist: Huxley @ BB&T Pavilion 5/21
The Struts @ Bottle & Cork (Dewey Beach, DE) on 5/25, XL LIVE Harrisburg on 5/28, Music Box at the Borgata on 5/29.
Decibel Metal & Beer Fest: Cannibal Corpse, Wolves In The Throne Room, Voivod, Soul
Shows This Weekend
Friday
Courtney Barnett @ The Met
Still Woozy @ Franklin Music Hall
The Spinners @ Xcite Center at Parx Casino
Friday & Saturday
Tony Roberts @ Helium (on P&S Wednesday)
Bill Bellamy @ Punchline (on P&S Yesterday)
Saturday
G. LOVE & The Juice @ TLA (On P&S Monday)
Dorian Electra @ The Fillmore
Current Joys @ Union Transfer
Sunday
The Warning @ The Brooklyn Bowl
What's Going on in the Movies?
New This Week:
Jackass Forever ( R ): Johnny Knoxville, Steve-O, Chris Pontius, Jeff Tremaine, Jason 'Wee Man' Acuña, Ehren McGhehey, Dave England, Preston Lacy, Chris Raab
Moonfall ( PG-13 ): Halle Berry, Patrick Wilson, John Bradley, Michael Peña, Donald Sutherland
The Wolf and The Lion ( R ): Molly Kunz
Still In Theatres:
Sundown ( R ): Tim Roth, Charlotte Gainsbourg, Samuel Bottomley, Albertine Kotting McMillan
The Requin ( R ): Alicia Silverstone, James Tupper
Clean ( R ): Adrian Brody
What's Happening at MMR?
Happening Around Town:
Through February 20
Michelangelo's Sistine Chapel: The Exhibition
Through February 26
Through February 27
Vintner Wonderland, Renault Winery
Through March 6
Blue Cross Riverrink Winterfest
Through March 27
Winter Wonder at Longwood Gardens
Indoor Mini Golf at Linvilla Orchards
Through April 3
Through April 17
Invisible World of Water, Academy of Natural Sciences
Through October 2022
Magical Fantasy at The Navy Yard
Things Happening This Weekend
FRIDAY, SATURDAY, & SUNDAY
FRIDAY February 4
FRIDAY and SATURDAY
SATURDAY February 5
SUNDAY February 6
Sports Up!
Friday
SIXERS AWAY vs Dallas Mavericks @ 10pm
Saturday
WINGS HOME vs Toronto Rock @ 8pm
Sunday
SIXERS AWAY vs Chicago Bulls @ 3:30pm